Latest News:
Growth and Puberty (29/11/22)
Links to the new Children's Hospital guidelines on Growth & Puberty have been added
---
Remedy Survey (28/11/22)
The Remedy survey closes on 30th November. Please take a moment to complete it, if you haven't already done so https://www.surveymonkey.co.uk/r/K3GYCGX  Thanks for your help.
---
Gambling Addiction (25/11/22)
A new page signposting support for those with a gambling addiction and other affected by it, such as family members, has been added
---
2WW referrals to NBT (21/11/22)
Please note that most of the NBT 2WW services are moving to a RAS from 21/11/22. Please check the relevant page for details.
---
Ebola (28/10/22)
A link to the public health message about Ebola for travellers returning from Uganda has been added
---
Direct Access Radiology (26/10/22)
Information on Direct Access Radiology for Urgent requests has been updated including CXR on the 2WW Lung page.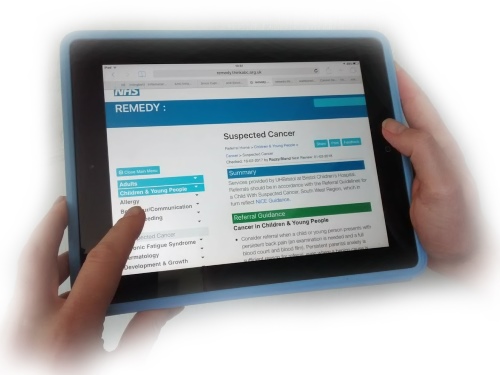 Feedback
With referral advice
for GPs in
Bristol
South Glos
North Somerset